Meet Our 2019 Clinicians for the Everything Equine Extravaganza
James is a two time international World Champion Colt Starter, a multiple time Freestyle Reining Champion, a multi-discipline Crowd Favorite several times over and a Mustang Makeover finalist. From winning the "Way of the Horse" at Equitana Asia Pacific in 2008 to winning the coveted Road to the Horse International Cost Starting World Championship in 2012 to winning the 2014 Quarter Horse Congress Freestyle Reining Championship to representing Australia in the 2018 World Equestrian Games James continues to wow judges, fans, and audiences alike with his incredible training techniques, elite showmanship, and unique understanding of how horses learn.
e are so excited that Dr. Elizabeth James of the University of Kentucky (Dan James' wife) will be speaking at Everything Equine Extravaganza! Topics are:
Friday - So You Want to Work with Horses
Saturday - How To Be The Intern That Gets Hired
Sunday - How to Select an Equine Education Program That Is Right For You.
Dr. James is COO, Double Dan Horsemanship
✴ Owner, Australian Equine Performance Center
✴ CEO, Equine Career Coach
✴ Board Member, Kentucky Horse Council
✴ Board Member, Locust Trace AgriScience Center
Melissa helps women enjoy horses through compassionate training! Melissa Deal teaches and trains virtually around the world and lives in the Burgaw NC area. In addition to specializing in shaping horse behavior and creating soulful relationships between horses and their people, Melissa teaches a variety of activities such as liberty, obstacles, ground work, hands free riding and more to create connection and clarity in horse human communication. She is an ARIA certified instructor in dressage, hunt seat, and stock seat, a certified Connection Training Coach and is the founder of Coastal Carolina Compassionate Equestrians. Melissa is most passionate about using positive reinforcement training to create the relationships with horses that their owners crave. It is Melissa's goal to help as many people and horses as possible to enjoy safe trusting relationships both in and outside of the arena fulfilling their equestrian dreams. She looks forward to meeting you!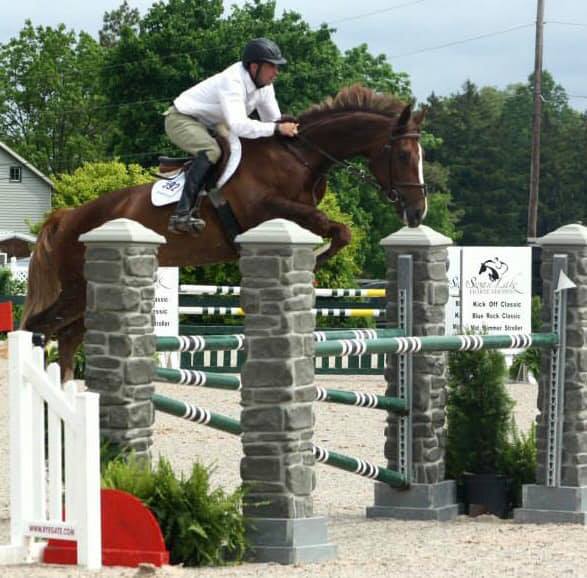 Growing up on Long Island, Kellen started riding at the early age of 8. As a junior, Kellen competed in the Pony Hunters and Jumpers with numerous year-end awards. As a young adult, Kellen brought along several OTTB's as hunter/jumpers. At age 13, Kellen got his horse of a lifetime, an English Thoroughbred named Costal. Together they competed on the East Coast and in 2002 won the Zone 2 and Marshall & Sterling Junior Jumper Championships under the tutelage of Olympic Medalist Neil Shapiro. Later, having the privilege to work with the legendary George Morris, Kellen discovered his passion for riding and teaching with solid foundations in equitation and communication. Seeing a unique opportunity to expand his riding and teaching education, Kellen moved to Germany in 2014. While over seas, Kellen trained with Nations Cup and World Cup Champion Klaus Otte-weise and Olympic Gold Medalist Marcus Ehning. He was afforded the opportunity to compete in numerous Grand Prix's in Germany, France, and the Netherlands. Here Kellen realized his passion for bringing along young horses through the upper levels of jumpers. Finding it necessary to have a solid working foundation, Kellen trained with top-level dressage riders and has competed through the Prix St. George level.
Michael Lyons is the son of John Lyons. Michael has dedicated his life to continuing his father's legacy and bettering the relationship between horse and rider.